Our Quality Technician, Emily Brown wins 'Trainee of the year' at this year's Cornwall Manufactures Awards evening.
Thursday night, 31st October, our very own Quality Technician Emily Brown scooped up an award at the prestigious Cornwall Manufacturers Group (CMG) awards dinner.
The awards ceremony, hosted by Richard Rumbelow,  Director of International Affairs and Exports for Make UK, celebrated Cornwall's manufacturing talent in Cornwall.
This special event saw the very best of Cornwall's talent in manufacturing and engineering in attendance, with over 160 of Cornwall's finest businesses and support programmes.
Eric Nicholls, chairman of the CMG says: "These awards are an opportunity for Cornwall's thriving manufacturing companies to showcase the dynamic and progressive sector. Manufacturing accounts for 10% of Cornwall's GVA, in a sector that sees the South West deliver £14.3bn to the UK economy. The importance and value of manufacturing cannot be underestimated and tonight's event shines the spotlight on the county's £732m manufacturing industry, recognising and rewarding the talent our county is fortunate to have."
This year's competition saw an exceptional quality and number of entrants with judges interviewing and visiting candidates over several days to truly get 'under the skin' of the organisations.
There were three finalists in each of the award categories, with some of the businesses supported by funding and support programme, AeroSpace Cornwall.  The winners as follows:
Manufacturer of the Year – Composite Integration
Apprentice/Trainee of the Year – Emily Brown, DP Engineering
Environmental/Community Project – St Austell Print Company
Innovation/Improvement project of the Year – Unmanned Survey Solutions
Exporter of the Year – Teagle
Business Leadership award – Dr David Hodgson, PV3 Technologies
Outstanding Contribution to Manufacturing – Ken Martin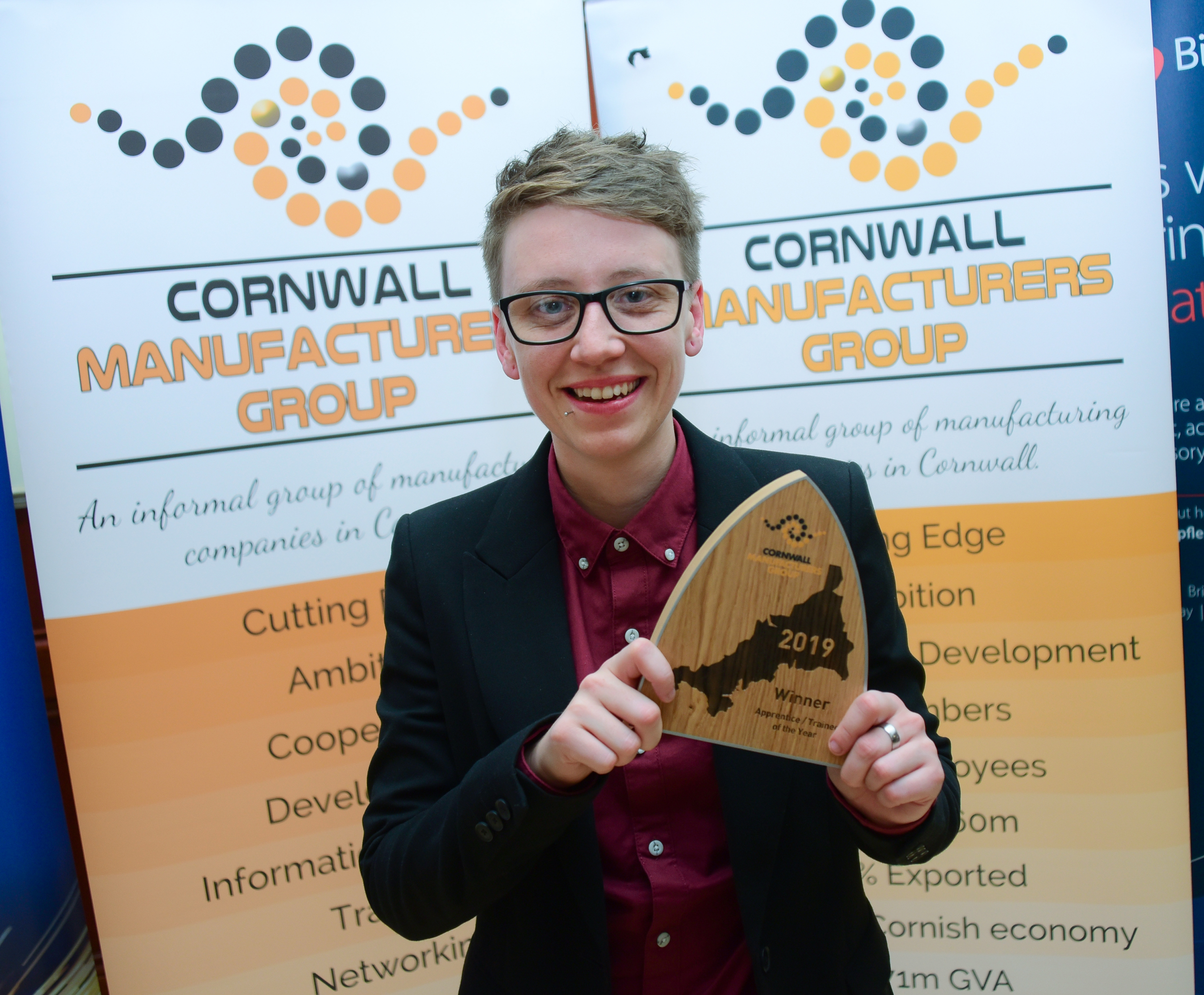 Jon Hurrell, CEO of the CMG concludes: "Securing Richard as a speaker for our awards ceremony, having him share his knowledge and direct dealings with Government on Brexit, highlights the increasingly national and international role Cornwall's manufacturers play. This is absolute recognition by global business leaders of the important role of manufacturing to Cornwall's economy and we were delighted and honoured to have his support."
The awards, headlined by Make UK, were sponsored by SWMAS, Acceleration Through Innovation, The Skills Hub, Beacon Project, Cornwall Chamber of Commerce, Bishop Fleming and Lloyds Bank.